Don't Throw It Out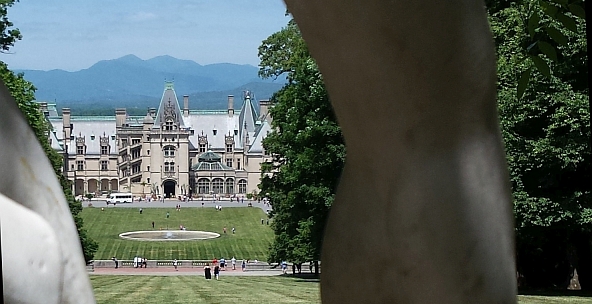 Your name may not be Vanderbilt, but your collection is important. Don't throw it out!
Family documents and images give shape to our lives and reflect who we are: personalities, interests, values, activities and relationships. They give us a snapshot of how our forebears lived and what was important to them.
My parents left me about 6 boxes of material. It was not an unmanageable amount and my parents, grandparents and great-grandparents, and so on had deemed that this material was important to telling the family story. I was fortunate in that the culling had pretty much been done.
People ask me what is important to save. The answer is up to the individual but as general guidelines, save the items that are unique and are part of the story of your family. Save all handwritten letters. If you have multiple photos and documents of an important event, save the one(s) that summarize the event and eliminate the others. If you are not trying to scale down the quantity of material, put them in the proper archival box and mark it "Duplicates".
You will find, as you browse the material, that your interest and expertise will grow and that you will have a manageable amount of material to pass along to the next caretaker. For more tips or information look on Heir-Share's website or contact me at adair@heir-share.com.
Young families may not have the interest in or a place to store family archives. However, studies show that later in life, they will want to learn about family history and pass it on to future generations. If the material is lost, they will regret it.
By the way, the Vanderbilt's Biltmore House near Asheville is one of HeirShare's favorite places to visit. Drop us a note about your best day at Biltmore.
Adair Watters